Who is Miami Bookkeeping Solutions?
Miami Bookkeeping Solutions provides professional bookkeeping services in Miami 
to small and medium-sized companies and not-for-profit organizations. We optimize our clients' business performance by providing them with the necessary tools to assess their financial position at any given time.
Your Job is to Bring In Business. Our Job is to Record it Accurately.
We are QuickBooks and Excel professionals.
We utilize these and other programs to create complete support systems for the recording and maintenance of all financial information. We have worked with a wide range of clients that include retailers, manufacturers, wholesalers, architects, lawyers, doctors, publishers, artists, advertising agencies, and many more. With the breadth of our experience, we can design, implement, and maintain bookkeeping systems that are tailor-made for any business.
Miami Bookkeeping Solutions works as often as you need, cutting away at the enormous costs of full-time staffing.
With
Miami Bookkeeping
Solutions, you have the best of both worlds, a one-on-one relationship with a professional bookkeeper coupled with the benefits of an actual team of bookkeepers who are backed up by an administrative and support staff. As your company grows, so too does the service that we provide. When you reach the point at which it makes sense to bring someone in full-time, we can help select and
train
that individual to ensure a smooth transition. After that, we'll always be on call to help when you need us. Simply put, we're with you every step of the way.
Why Choose Us?
The Problem
You know that your company must either grow or fail. But effectively growing your company often requires you to choose between spending money you don't have or spending time you can't afford to lose. This is particularly true when it comes to your bookkeeping. In attempting to strike a balance between getting the books handled properly and trying not to spend too much time and money, many businesses make some common mistakes:
Allowing the bookkeeping to fall apart. Some entrepreneurs allow their financial records to fall into disarray. This means that while they are focusing on other aspects of their business, money is lost, accounts are mismanaged, and bills are left unpaid. Poor bookkeeping costs money. Maintaining good financial records the first time will always be less costly and time consuming than fixing mistakes later.
Spending time on the books when they should be running the business. Others spend too much time and energy doing the bookkeeping themselves. Time spent on the books is time not spent bringing in business, managing staff, or simply catching their breath.
Hiring a full-time bookkeeper before it is necessary. A third common mistake is prematurely bringing someone in-house to handle the bookkeeping. This can be a tremendous financial burden for something that is better handled on an as-need basis. Also, there is more risk in hiring an individual than there is in a qualified team.
There is a better way…
The Solution
For all of these companies, bookkeeping is the missing variable in their formula for growth. In order to grow your company the way you'd like, you need to be able to rely on the consistency of your financial record-keeping and the accuracy of your financial reports.
At Miami Bookkeeping Solutions, All of our bookkeepers are Full-Charge.
This means that they have all the skills necessary to do your books quickly, correctly, and consistently. If you are spending too much time working on your own books, Miami Bookkeeping Solutions can help there as well.
You can choose the scope of our involvement.
Whether it's simply entering bills and reconciling bank accounts or overseeing the daily maintenance of your financial processes, we work with you to make the most of both your time and ours.
Bookkeeping & QuickBooks Training Services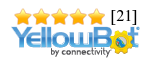 Miami bookkeeping services
is a bookkeeping service dedicated to the needs of small businesses in
Miami Beach
. Proving
Miami quickbooks
training and service. Every business should keep accurate and organized financial records using
Quickbooks
. Good bookkeeping can improve the performance and increase the profits of your business. Sloppy and disorganized bookkeeping can overestimate your profits or losses and leave you disoriented at the end of the year without knowing what direction you need to take your business in the upcoming year. Let us do your
Miami Bookkeeping
.